Here is a list of the different services we provide to the seniors of Crawford County. All of these services can be accessed by contacting our Grayling, Michigan office.
Senior Center Activities
We offer a variety of activities at the Grayling, Michigan Senior Center including trips, card and other games, Bingo, pool, Wii Bowling, fitness classes, and crafts. See our calendar for details.
Meals
We serve lunch at the Grayling, Michigan Senior Center Monday-Friday and dinners are Monday-Thursday each week. See our calendar for details. For those that are home-bound, our faithful volunteers deliver meals Monday-Friday with the option of also having meals delivered on Friday for the weekend. To see the criteria for these home delivered meals, visit the Service Eligibility Criteria page.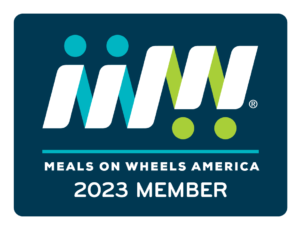 In-Home Services
For those who need a little assistance maintaining their independence, we offer a variety of in-home services which include Housekeeping, Personal Care, and Respite for Caregivers. To see the eligibility criteria for these services, visit the Service Eligibility Criteria page.
Health Services
We have a nurse who provides blood pressure and blood sugar testing on a weekly basis. A foot clinic and a hearing clinic is held monthly. For those with a prescription from their doctor, we provide a dietary liquid supplement drink (Boost) for purchase at cost. We also have a medical equipment loan closet which typically has items such as wheelchairs, walkers, canes, crutches, commodes, and bath benches which can be checked out and borrowed.
Transportation
We can assist you in arranging transportation if you have no other means through Dial-A-Ride or volunteer drivers.
Medicare/Medicaid Assistance Program (MMAP)
MMAP counselors are specially trained in Medicare/Medicaid rules and other health insurance products to assist seniors in deciding which are the best options for them. MMAP counselors are not connected with any insurance company, nor are they licensed to sell insurance. Their purpose is to serve you objectively and confidentially. Every year between October 15th – December 7th, Medicare beneficiaries should review their prescription drug coverage to determine if it is still the best plan for the next year. Appointments are available with counselors to help you review your coverage. This service is free of charge.
Information & Assistance
Our staff are ready to assist you in finding answers to your questions or to assist you in finding available resources. Our office is open Monday-Friday 8am-4:30pm.
Almost all of these services are available to you on a donation basis. Part of your millage taxes go to support these services, so don't hesitate to give us a call or stop by if you'd like to participate in any of these programs. And don't forget to tell your friends, family & neighbors about us too!