The Crawford County Commission on Aging & Senior Center continues to closely monitor the Coronavirus respiratory disease. As of this printing, Governor Whitmer's Stay at Home Order has been lifted and many businesses have begun to open in some fashion. At this time, we anticipate continuing to keep the Senior Center closed at least through the month of July. Many of the surrounding Senior Centers remain closed as well.
When will the Senior Center open back up? Currently, Crawford County is in Phase 5 of the Governor's Reopening Plan. Older adults, who are considered "at-risk", are recommended to stay at home until Phase 6. Although we are taking decision making week by week, the Senior Center will most likely not open until we have moved into Phase 6. We are committed to taking all proactive measures in response to the COVID-19 pandemic, to ensure the health and safety of agency clients, caregivers, staff, volunteers, and community members.
Staff at the Commission on Aging continue to staff the office Monday – Friday 8:30am – 4:30pm. If you need assistance, please call the office at (989) 348-7123.
Congregate Meals will continue to be offered Monday thru Friday on a curbside take-out basis from 11:30am – 12:30pm. Meals can be picked up at that time for both lunch and dinner as well as meals for the weekend. Please call the COA at (989) 348-7123 between 9-11:30am to order your meal for take-out.
Meals on Wheels and In-Home Services will continue to be delivered as needed.
The return of programs and services to its normal level remains unknown as the situation continues to change daily. Further communication will be made through the COA via phone calls, emails, the COA website and Facebook posts.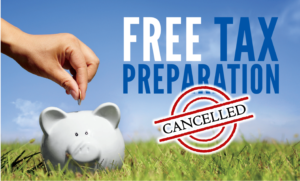 Effective immediately, the Tax Aide program in Crawford County is closed. All existing appointments have been cancelled and there will be no new appointments scheduled at this time. We do not know when/if the Tax Aide program will resume for 2020. Please watch the Gazette for further information. Be aware the Federal Government has extended the IRS tax filing deadline for 90 days until July 15.
Upcoming Events—Click on the Flyer to see the full sized copy.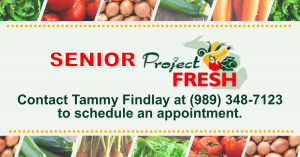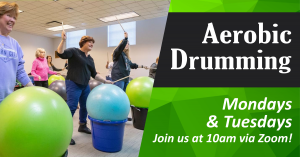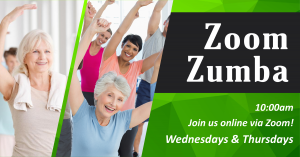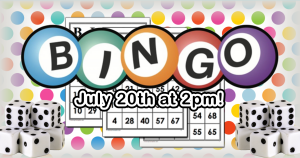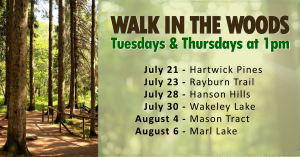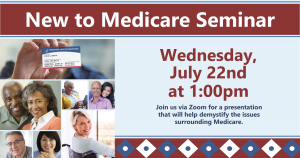 Recurring Events—Click on the Flyer to see the full sized copy.
Recurring events will resume when the Senior Center re-opens to the public.