New Building Update—October 2023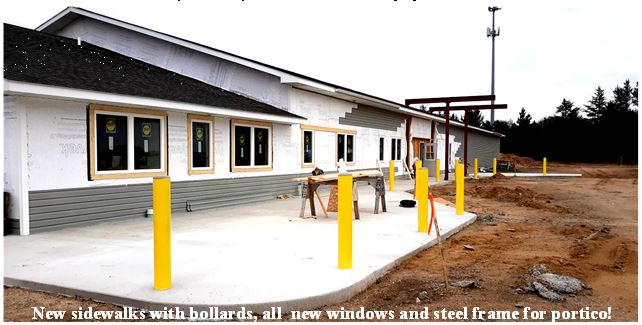 by Alice Snyder, COA Director
We are getting really close to being able to move into the new building! Have you driven past the building to see the progress? From the outside you'll see that the parking lot has now been paved and the canopy for dropping off at the front door is almost finished. Heated sidewalks are in place as well as the concrete pads for the dumpster area and the generator which supports the walk-in cooler freezer. On the inside it's making the same progress. All of the walls are drywalled and the ducting is being finished. In the kitchen, the walk-in cooler freezer is in place and the kitchen hood has been installed. Framing is done for our new fireplace in the lobby and stone work for the fireplace will be starting soon. We want to thank Grayling Township and their friends who are doing all of this work for us on the fireplace.
Coming up soon will be painting followed by flooring. The air conditioning/ heating units will be installed soon as well. Then we need to get the rest of the kitchen installed and all the furniture put into place.
Look forward to a grand opening before the end of the year. We can't wait to share this new space with all of you!
Crawford County Commission on Aging & Senior Center serves:
LUNCH: Monday to Friday: 11:30am – 12:30pm
DINNER: Monday to Thursday: 4:30 – 5:30 pm.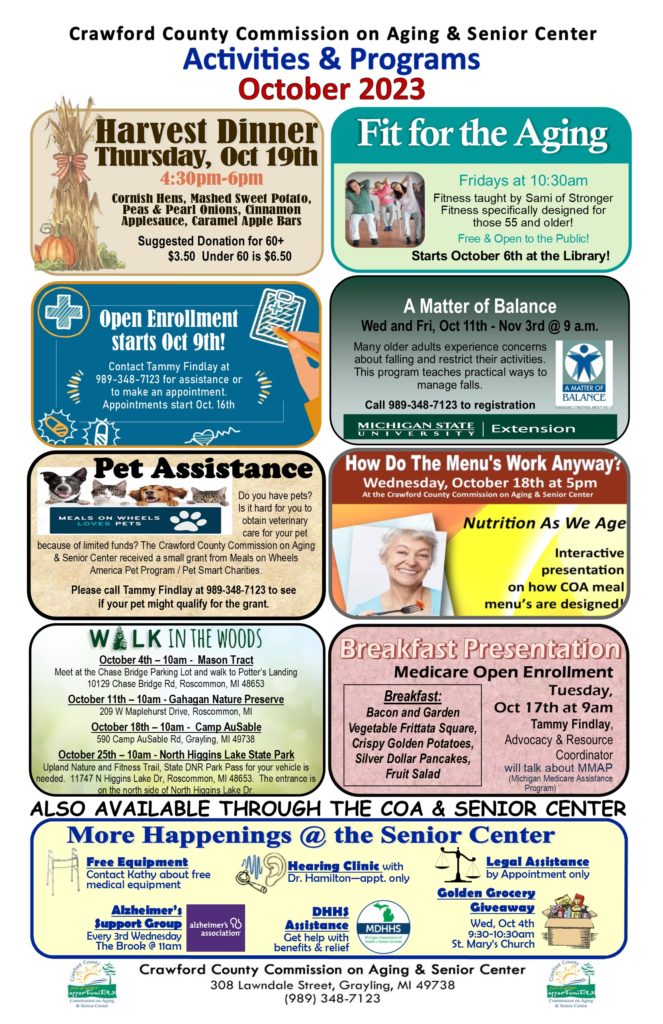 Upcoming Events
Click on the Flyer to see the full sized copy.


Ongoing Activities and Programs
Click on the Flyer to see the full sized copy.