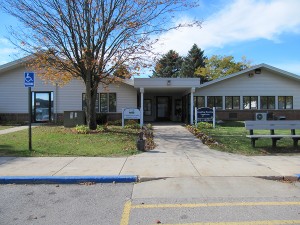 Crawford County Commission on Aging (COA) is a local governmental agency established in 1973 charged with serving seniors age 60 and older throughout Crawford County and Grayling, Michigan. The agency is governed by a 7 member Board appointed by the Crawford County Commissioners.
The COA brings together federal, state and local grant funds as well as local millage dollars to make up their budget. These monies are used to provide a variety of services to seniors throughout the county. Although seniors are not charged a set fee for services, the COA greatly depends on donations to help maintain their programs.
This institution is an equal opportunity provider & employer.
Our Vision
A community of active, informed, healthy, and caring seniors living and aging together.
Our Mission
The mission of the Commission on Aging is to advocate and promote the well-being and independence of all senior citizens in Crawford County and Grayling, Michigan by providing and initiating programs and services.
Our Values
To treat all people with compassion, dignity and respect.
To encourage and welcome diversity and individuality.
To assist seniors in making and implementing choices that maximize their independence and quality of life.
To protect a senior's life, health and property while preserving their right to self determination.
To encourage intergenerational understanding and promotion of shared activities.
Photo Gallery