New Building Update – December 2023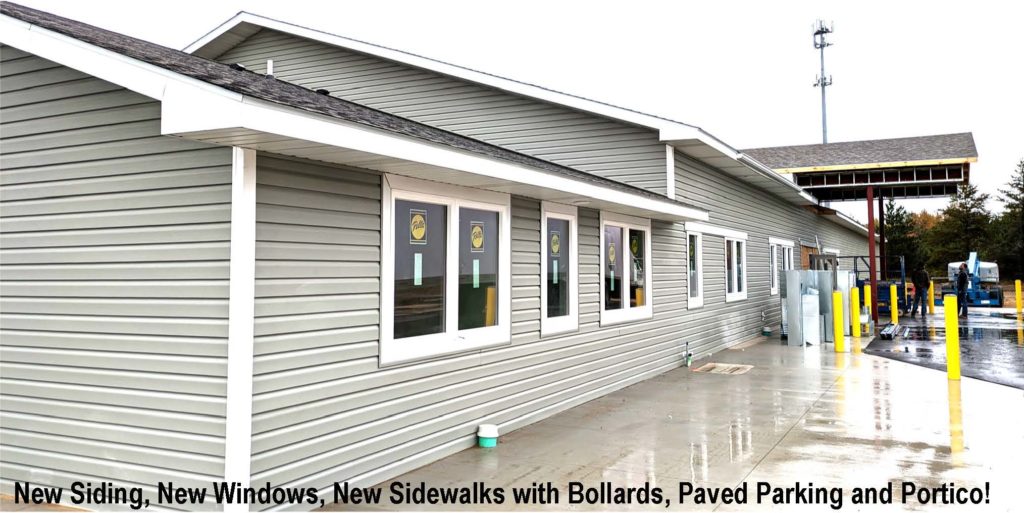 by Alice Snyder, COA Director
The new Senior Center is finally starting to look finished inside! Many rooms have flooring now with more going in every week. The tile in the bathrooms are in place and bathroom fixtures are being installed. The cabinetry is almost completed as well. And we now have front doors! The work has begun on getting hooked up to the City of Grayling water and sewer lines. The COA really appreciates the City and Townships flexibility to make this happen. Kitchen equipment is getting installed end of November/first of December. Unfortunately, we are still waiting for several items that are back ordered. We are doing our very best to get everything done as soon as we can, but the opening may now be pushed to sometime in February. We can't control the supply chain! More information will come in January about a move in date. Thank you for your patience!
Crawford County Commission on Aging & Senior Center serves:
LUNCH: Monday to Friday: 11:30am – 12:30pm
DINNER: Monday to Thursday: 4:30 – 5:30 pm.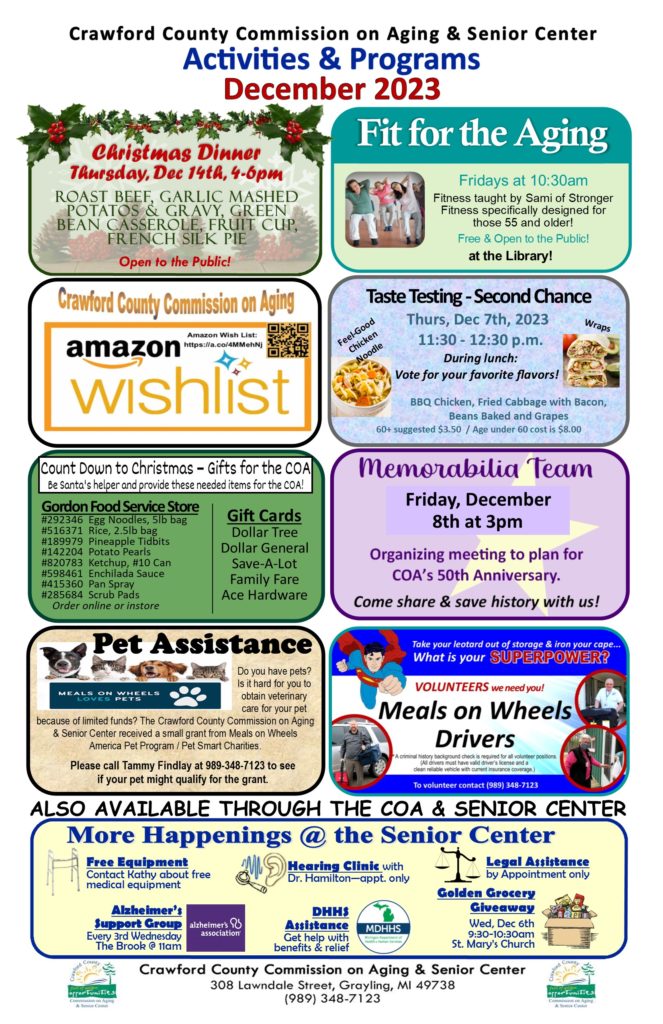 Upcoming Events
Click on the Flyer to see the full sized copy.

Ongoing Activities and Programs
Click on the Flyer to see the full sized copy